Professional Local Leamington Spa Electricians
Call us today on 01926 424 000 for a free quote!
Well trained and professional electricians serving domestic and commercial clients.
We having been working throughout Warwickshire for decades now and our proud to say we have many satisfied clients who use our services time after time. We believe that our emphasis is on safety, value for money and to give our clients the best customer care at a price that is very competitive. We like to get the job done right first time and wont finish until our clients are entirely happy with our work.
A Summary of our Electrical Services Company
---
South Warwickshire Electrical Services (SWES) was created by professional electrical contractors Martin Marsh and Mark James Davies in the year 2002; 2 expert electricians in their own right, with over 40 years combined experience in the domestic and commercial electrical industry.
Professional, experienced and well trained in the business, there is not much that they don`t know about being an electrician and electrical installations.
For a more detailed list of their expertise and services please scroll down to the Electrical Services section.
If you have any questions or would like a quote, then please don`t hesitate to use the email address below or call 01926 424 000
Email: sales@swes.org.uk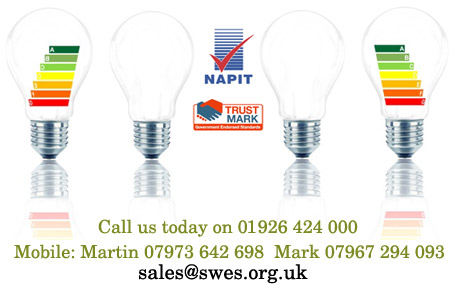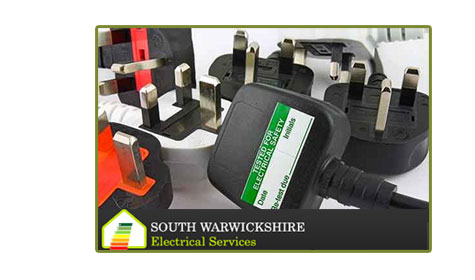 ---
Looking for an Electrician in the Leamington Spa Area?
If your answer is yes then we can help. We do not charge a call out fee and all our electricians are full qualified and always reading and willing to fix any electrical problem you may have and you can rely on us to get the job done well and for a great price. If you need a routine job done or an emergency call out we offer a comprehensive range of services including installation, testing and repairs for domestic, industrial and commercial work.
We like to say that we will take on any job no matter what size it may be, really small or large we will get the job done, from rewiring the electrics in a whole property to a simple shower installation
Electrical Services
Electrical appliances inspected, repaired, and installed
Full Property Rewiring and Installation
Fuse board maintenance and upgrades
Central heating repairs and installation
Property wiring checks to meet modern safety standards.
Fire alarm systems for commercial premises
P.A.T tests and certification
Landlord safety checks and certification
Some Words From One Of Our Clients
I used SWES for the first time recently to replace a socket and install a new shower. I found them to be professional, helpful and quick to get the job done and all at a reasonable price.

I would not hesitate to recommend them to my friends and colleagues and will call them again if I need anymore electrical services done on the flat.
- Fergus, Warwick
Everyday Electrical Supplies
Denhams
Leamington Branch, Unit 18 Highdown Road, Sydenham Industrial Estate Leamington Spa, CV31 1XT

Tel: 01926 831 484
Website: www.denmans.co.uk
Are You Looking For A Electrical Supplier
When you are in need of some electrical supplies in the Leamington area then look no further than Denmans.
They help domestic and commercial contractors with their electrical supplies and have been operating for over 70 years in the business, so they certainly know what they are talking about. They state their "key focus is AVAILABILITY ensuring you have EASY and HASSLE-FREE access to the VALUE-DRIVEN products and services you want, when and where you need them."
Opening hours
Monday 07:30 - 17:00
Tuesday 07:30 - 17:00
Wednesday 07:30 - 17:00
Thursday 07:30 - 17:00
Friday 07:30 - 17:00