Electricians Stratford Upon Avon
Call us today on 01926 424 000 for a free quote!
If you are located in the Stratford Upon Avon area and need a electrician, then why not try the professionals at SWES, South Warwickshire Electrical Services. We are professionally trained, qualified electricians with decades of experience in the electrical industry, be it domestic or industrial.
We operate throughout the Warwickshire area and beyond giving the best customer care and satisfaction to our clients and we wont finish the job until our clients are entirely happy with our work. Available 24 hours a day, 7 days a week, 365 days a year, providing electrical services to all sectors of the community.
Local Stratford Upon Avon Electrical News
---
Watch Out For Those Electric Blankets
Its winter now and everyone is turning up the heating and switching on their electric blankets at night. A word of warning, a study carried out by the Warwickshire Trading Standards found that the blankets they tested almost half of them failed the safety test. The age group focused by this study was for the 50+ range. The high failure rate was due to the fact that a large number of people were using very old and out of date electric blankets.
The general consensus is to replace your old electric blankets at least every ten years, as old blankets are more likely to develop faults e.g. broken or kinked wiring, which can result in fires and also an increased risk of electrocution. Older blankets can lack the cut off feature to avoid over heating, newer blankets with the UK safety standard mark have this safety feature built in as standard.
For more information about choosing an electric blanket and electrical safety, please go to the which website
In 2002, electricians Martin Marsh and Mark James Davies formed South Warwickshire Electrical Services (SWES), combining over 40 years experience in domestic and commercial electrical installation.
Email: sales@swes.org.uk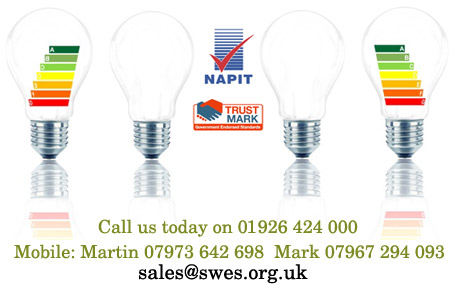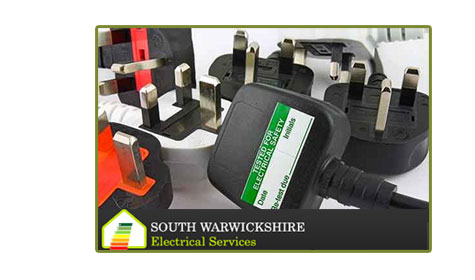 ---
Are You Looking For A Professional Electrician In The Local Area?
Professional, well trained and qualified electricians are available 7 days a week with a reputation for quality work that is 2nd to none in the Stratford Upon Avon area. We can be there for that unforseen electrical emergency with no call out charge. Our services as electricians are vast and extensive to match our knowledge and experience in this industry, the services provided include electrical installation, testing, re-wiring and repairs covering domestic and commercial clients alike.
We take pride in our work and have many happy clients using our services over and over again.
Our Electrical Services Include:
Property electrical rewiring and installation
Electrical inspection & testing services
All electrical appliances installed, inspected and repaired if necessary
CCTV systems installed and tested
Fuse board repair work
Safety inspections carried out throughout the year
Central heating installed and repaired
Landlord property inspection, safety checks and certification
P.A.T tests and certification
Specialist Electicians in:
Property Electrical Rewiring and Installation
Whether you`ve purchased an old property or you are building a brand new one, you will may need an upgrade to your electrical system or actually need a completley new installation.
Testing and Inspection of Wiring.
Home owners in are being encouraged to have their property`s electical wiring checked to ensure it meets with the latest standards regarding safety in the home.
Warwickshire Electricians serving the beautifully historic town of Stratford Upon Avon and the CV37 area, including Shottery, Bishopton, Bridgetown, Tiddington, and Old Town.
Electrical Supplies Company Stratford Upon Avon
City Electrical Factors Ltd
Unit 14-15 Western Rd Industrial Estate, Stratford Upon Avon, Warwickshire, CV37 0AH

Tel: 01789 267797
Website: www.cef.co.uk
Need Some Electrical Supplies
If you are in need of electrical materials in the Stratford Upon Avon area, then look no further than City Electrical Factors Ltd.
CEF are the UK`s leading Electrical Wholesale Network and have been going strong since 1951. Though mainly their customers are from trade, they are than willing to sell electrical supplies to the general public as well.
Opening hours
Monday 07:30 - 17:30
Tuesday 07:30 - 17:30
Wednesday 07:30 - 17:30
Thursday 07:30 - 17:30
Friday 07:30 - 17:30
Saturday 08:30 - 12:00